Irreversible Entanglements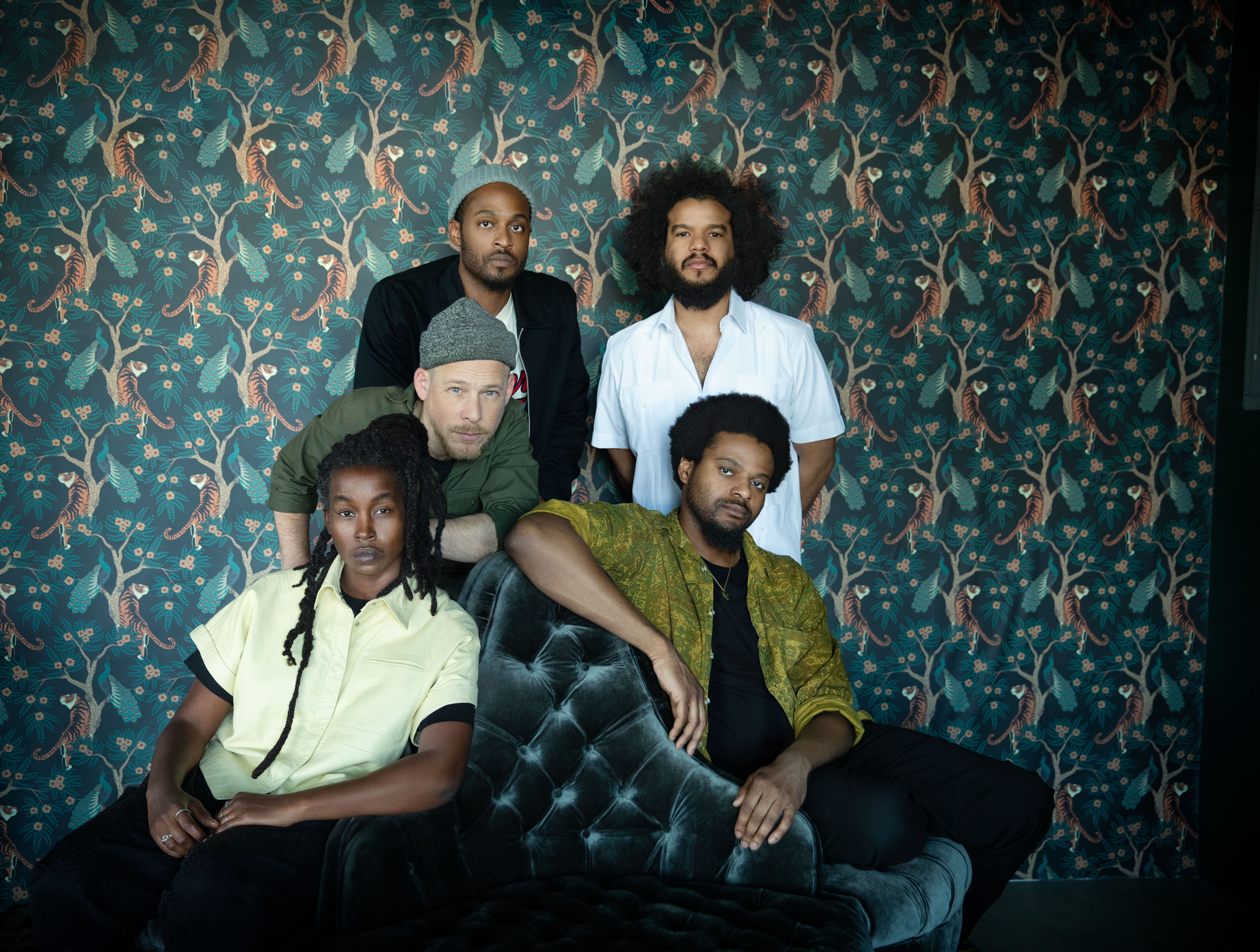 ABOUT
Irreversible Entanglements (IE) is a free-jazz quintet with an experimental punk mentality, that consists of poet/vocalist Camae Ayewa (often known as Moor Mother), bassist Luke Stewart, trumpeter Aquiles Navarro, saxophonist Keir Neuringer, and drummer Tcheser Holmes.
It is a community band playing deeply improvised, rhythm music full of love and social commitment. IE came together spontaneously, organically, in April of 2015 at "Musicians Against Police Brutality," a day of protest sound and discussion in Brooklyn. All were artists and activists of varying degrees: Philadelphia-based Ayewa and Neuringer, and D.C.-based Stewart as veterans of the Mid-Atlantic noise-hardcore-experimental scene, while Holmes and Navarro as recent New England Conservatory grads. Each of the studio albums that followed — 2020's Who Sent You? and 2021's Open The Gates — developed this legend further.
In 2023, IE signed to the fabled Impulse! Records and released its most accomplished work to date,
Protect Your Light,
on September 8, 2023, primarily recorded at New Jersey's historic Van Gelder Studios. It features eight examples of how IE's collaborative composition strategies and Ayewa's in-communion verses result in some of the most potent music being made in the third decade of the 21st century, music with communal light and love at its heart. Get to that love on time — don't force history to guide you.
Photo by Piper Ferguson